This is where we keep you up to date with our events schedule in a continous rolling manner!
2018
February:
March:
April:
Monday 16th will see "20-20Voice" Cancer returning to the fabulous  'all you can eat' Cuisine of India on Kelmarsh Avenue in Wigston, (sister restaurant to the Chef & Spice). Last year we had a great night out, enjoyed good food, the drinks flowed & our patron, Mr Willie Thorne, carried the night as I was temporarily speechless. We are looking for a full house this year (76 diners) and at £16 per head with 50% being returned to the charity that has got to be a winner. Remember, with only 76 seats available it's 1st come = 1st served!
May: 17th/18th: We will be benefitting from the '

Mark Aaron

' charity walk which will be from

The Lamb

(public house), London, to

The Bricklayers Arms

in Chipstead, Sevenoaks, Kent – some 42 miles. This is a walk set up by Jo-Ann Aaron & Chaucer Insurance, with 10 walkers, in memory of Mark who sadly died last year…..courtesy of you know what! We have a full MyDonate page here for you.

June:
Wednesday, 13th June sees our first venture into the Charity Golf Day scene and we have booked a brilliant venue just outside North Kilworth (Leics) known as "Kilworth Springs". It is a beautiful setting with a superb clubhouse and having already met Anne & Luke I know that we will be in for a cracking day. More news to come on this as we are now looking for teams
July: Sunday 22nd Is Big

Fun

Run

day'
Over in N0ttingham sits Colwick Country Park where they hold a Fun Run over 5K on what we hope will be a nice sunny Sunday. It's a nice easy route and we want as many runners taking part as possible as we are now in charge of supplying FVR's for our joint "Pathway to life" with Macmillan Cancer. If you fancy a day out, a nice gentle jog and raising some funds for us then please join in the fun here and let us know – we just might have a T-shirt for you to wear on the day to advertise the charity!
August:
September: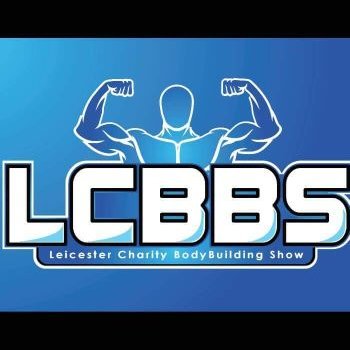 September 1st is out time to trot it out with the Ladies & Gents of the MUSCLE variety as we are again invited to the Leicester Charity Body Building Show at the superb Athena Theatre in Leicester. You are more than welcome to join us – tickets available from Ian Measures or Holly or text 07850121603 / 07585287123
October
Tuesday 2nd Oct 2nd is our fantastic

Chef

&

Spice

night folks – this year we want to fill the room if you don't mind! Normal rules apply:

£15 per

head with

60%

returning to this charity. Don't forget that the restaurant holds 150 diners so let's find 150 happy eaters wanting to help this chairty and fill the place!